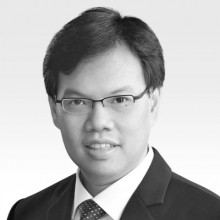 Timothy Soebroto
Associate Director
Singapore & Indonesia
Timothy has been in the façade industry for over 20 years. He has been involved in diverse roles and positions in façade contractors, from designing to managing façade projects; including assisting architects in designing façade systems to achieve the required aesthetic. He has extensive experience in the designing and management of façade systems, especially unitised curtain wall. His experience in various project type, allows him to work under pressure and solve problems on the spot, including understand both the design, and production side as well as on site constructibility, managing a project to run smoothly from design through to installation.
Timothy has worked on numerous major projects in Asia as a team leader, including Resorts World Sentosa in Singapore, Thamrin Nine in Jakarta, which is tallest tower in Indonesia and Nesco Project in Mumbai, India.
Timothy joined Meinhardt Façade Technology office in April 2007 and provides technical support and practical advice on all aspects of façade construction in Indonesia and Singapore.
Info

L

+65 6376 3713

L

Singapore & Indonesia

Skills & Expertise

Design and specification of façade system including curtain wall and window wall, metal and stone cladding, shop front and glass wall with fin, skylight and canopy. Façade testing. Curtain wall manufacturer quality control and testing, including extrusion, coating, fabrication and assembling process). Site installation quality control. Stone cladding design. Building Maintenance Units.