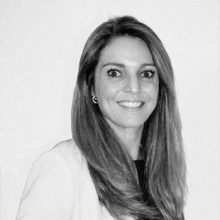 Michelle Bacellar
Technical Director
Dubai
Michelle has over 17 years' experience working in the construction industry on projects based in Australia, UK and Middle East. Michelle began her career in Brazil as an Architect, focusing on residential and retail projects. In 2001, she moved to Australia and completed her Master's degree in Structural and Construction engineering. She worked as a structural engineer for 5 years in Australia, UK and UAE.
In 2008 she transitioned into the facade industry, where she combined her experience in architecture and engineering, practicing as a façade consultant until 2011.
Thereafter, she joined a façade contractor where she has gained valuable practical experience in façade design, procurement, fabrication and installation.
Info

Skills & Expertise

Glass Curtain Wall and Aluminium Cladding Design, Façade Stone Cladding Design, Façade GRC Cladding Design, Building Movement Assessment for façade joints design, Façade Geometry and Parametric Studies, Structural Steel Design, Method statements for façade installation