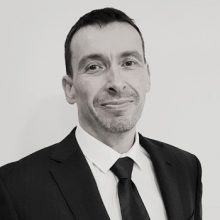 Karl Greenfield
Head of Façade Access
Karl has 32-years construction industry experience with 22-years in the specialist Façade Access industry in the UK market, having a wealth of experience, knowledge and a comprehensive understanding of all aspects of façade access and fall protection solutions; from concept design to client handover to preventative maintenance.
Having a thorough understanding of current legislative requirements and best practice, Karl's skills have seen him represent SAEMA, the UK trade association for specialist access as Chairman and Technical Chairman and he has also sat as a nominated expert for the EN1808:2015
A comprehensive understanding of all methods of safe access to facades and roofs, from large scale BMUs, monorails and gantries to industrial rope access provision and fall protection systems.
Karl has recently joined Meinhardt Façade Technology in March 2017 and provides technical support and practical advice on all aspects of façade access in the Middle East and throughout the group.
Info

L

+971 4 380 9422

L

Dubai (UAE)

Skills & Expertise

Façade access specification & design, Design review and verification, Site audits, Sales estimation & value engineering, Design management, Project management & co-ordination, BMU & façade access equipment installations, Contract negotiation and commercial management, Supply chain management, Labour control, Inspection, testing & commissioning, Health, Risk & Safety Management