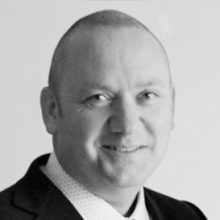 Ian Weekes
Associate Director
Abu Dhabi / Qatar
Ian has 32 years of experience in the façade industry, attaining an extensive in-depth knowledge of Unitized façade systems, Conventional Stick façade systems, Aluminium cladding systems, Roofing systems, along with Louvre and sunshade systems, giving a complete knowledge of the entire external building envelope.
A varied experience comes with working with super high-rise, high-rise and large low-rise projects, as well as iconic buildings and airports.
During his tenure working with façade contractors he has gained an extensive knowledge on the system design, materials, fabrication process and installation of the façade, most recently working with a facade subcontractor managing several landmark projects in Abu Dhabi.
Ian joined Meinhardt Façade Technology in August 2017 and provides technical support and practical advice on all aspects of façade construction in Abu Dhabi and Qatar.
Info

Skills & Expertise

Unitized façade systems, Conventional Stick façade systems, Skylight façade systems, Specialist façade systems, bomb blast / fire rated / CCF), Steel framed façade systems, Aluminium cladding systems, Composite insulated panel cladding systems, Point fix glazing (including cable truss), External Solar shading design, Louvres and extract ventilation systems, Terracotta wall cladding, Entrance doors, Building Maintenance Units / Façade Access