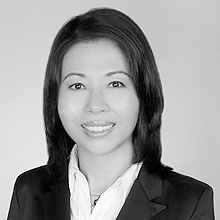 Tara Mok
Technical Director
Tara has been working in the facade industry for more than 15 years with design, construction and project management experience. She has held different positions whilst engaged in a variety of construction practices, including architectural, facade construction and facade consultancy.
She has experience in various aspects of façade design and delivery including curtain walls, glass walls, aluminium and stone claddings, canopies and skylights. She has extensive industry experience in facade manufacturing, supply chain/sourcing, logistics, in strategic planning and project management.
Info

Skills & Expertise

Sustainable Design, Construction, Design Management, Architectural Design, Construction Management, Facade Design.