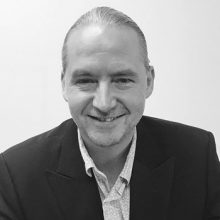 Nicky Heys
Regional Director
Malaysia
Nicky has 24 years of construction experience during which time he has gained a comprehensive set of management and design skills enabling him to find practical solutions to the most challenging of situations.
He has worked on a variety of project types including Residential and multi-purpose developments, the world's largest shopping Mall, Marinas, 5 star hotels, office towers, Golf courses, factories, recreational developments, serviced apartments, train stations and the world's first  Armani Resort;  and he has  carried jobs from the planning stages through tendering / construction to practical completion and project handover. He is adept at leading and motivating teams both large (regional) and small (project based), and has taken pride in playing a key role in the successful handover of all prestigious projects which he has undertaken to date.
Nicky has 10 years experience with Meinhardt Façade Technology.
Info

Skills & Expertise

Contract administration, Site and Project Management, Investigation and Remedial Proposals, Handset Stone Design, Curtain Wall and stick wall Detailing, Aluminium Cladding Detailing, Waterproofing & Flashing Detailing, Fire Stop Details, GRC, GRG, GRP Detailing, Precast Concrete Design and Detailing, Roof, dome and skylight detailing