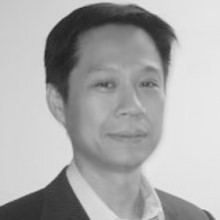 Shawn Li
Associate Director
Shawn is a facade engineer with years of façade experience worldwide. His background skills are in building facade structures, façade system design, and façade thermal analysis.
Shawn earns his master degree in Architectural Engineering from Virginia Polytechnic institute and State University (Virginia Tech) of United States. He concentrates his graduate study in building façades, especially intelligent building façade systems and building integration technologies.
Shawn starts his career as a curtain wall project engineer with a curtain wall construction company Ltd in Taiwan. After finishing his master program, Shawn works for a curtain wall design company in Pittsburg for three years and is the manager/vice president of the company. In 2004 Shawn joins an international consulting firm in New York serving as the group's design skill leader.
Shawn regularly speaks in conferences and publishes papers in technical journals. He is a licensed Professional Engineer in USA and a LEED Accredited Professional (LEED AP). Shawn currently is a member of the curtain wall committee of Architectural Engineering Institute (AEI) of ASCE, routinely participating committee meetings and publishing technical articles. Shawn also serves as a publication reviewer for AEI and ASTM.
Shawn starts his career with Meinhardt Façade in December, 2010 leading the façade group of Meinhardt's Beijing office., He relocates to Shanghai in 2012 to manage the façade team in both Shanghai and Shenzhen.
Info

Skills & Expertise

Structural engineering of building facades. Building facade systems design and engineering. Building façade integration technologies. Building façade thermal performance. Advanced building façade design and geometry.