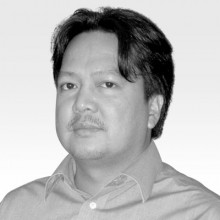 Marius Mariano
Technical Director
Marius has more than 17 years of experience in façade industry having to work with reputable local curtain wall company and later on join a renowned global façade specialist.  Acquired extensive skills and knowledge in various aspects of façade such as glass curtain wall, stone wall, metal claddings, canopies and skylights.  Lead a team in a development and completion of numerous articulated façade system for a high end retail shop that has an influence all over the world which requires a great knowledge and flexibility with regards to different country's construction practice and standards.
Info

L

Hong Kong & Philippines

Skills & Expertise

Curtain wall / window wall system design and development. Glass wall system concept and design development. Canopies, skylights and balustrade design and engineering. Stone, metal and glass cladding concept and design development. Extrusion and die design and development. Shop drawing and fabrication drawing development. Site inspection and report analysis.