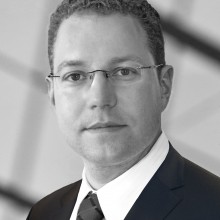 Benjamin Beer
Technical Director
Benjamin has been working as a façade professional for more than 12 years with projects around the world and long-term positions in London, New York, Dubai and Stuttgart. After working for whitybird/Ramboll for five years, he headed his own facade engineering team and built up the Dubai office of Werner Sobek in the position of Executive Vice President.
He joined Meinhardt Façade Technology in 2012 and became Technical Director in 2013. Benjamin published numerous articles/papers and is a regular speaker at international glass and facade conferences.
Info

Skills & Expertise

Façade stick system and unitized system design. Structural engineering of aluminium, steel and tensile structures. Structural glass design and testing. Finite element analysis of complex 2D and 3D structures. Parametric optimization of curved/complex geometry/free-form facades and skylights. Assessment and design of cold-bent glass facades. Cable and cable net facades. Geometry optimization of grid-shell skylights. Time-history analysis for blast-resistant facade systems. Pre-Cast GFRC/GRP cladding systems. Stone cladding design. Thermal and solar heat gain calculations for facades and skylights.